click on the blue floppy disk next to the image to open the full size original in a new tab for downloading.
Most of these are the perfect size for smaller/child dolls. Always print on heavy paper or card stock!
[ chairs ]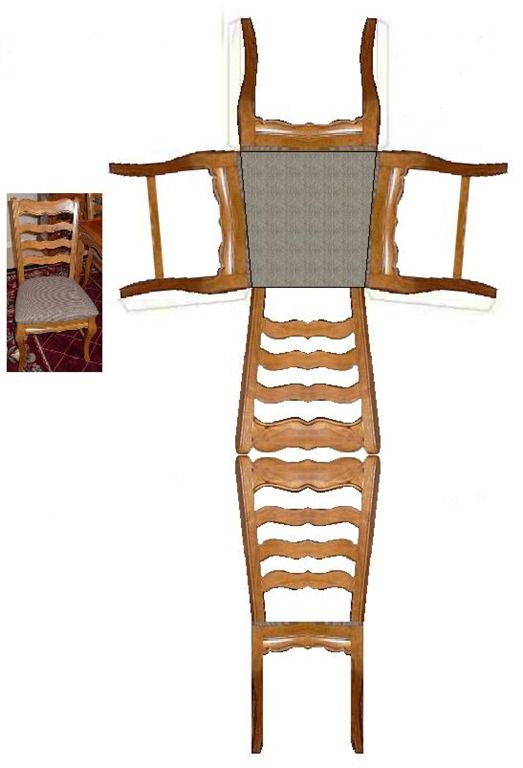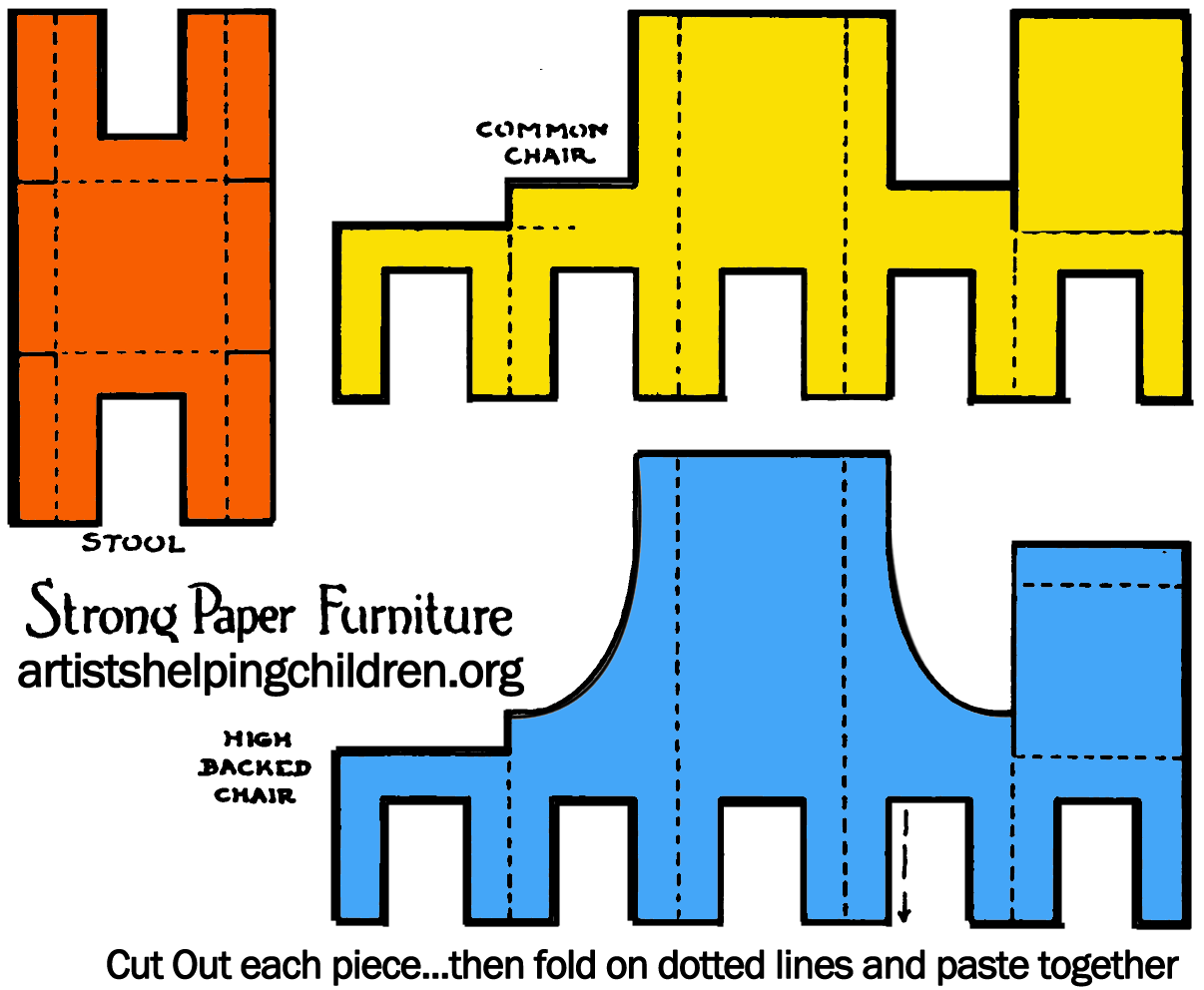 This one has a stool with it also.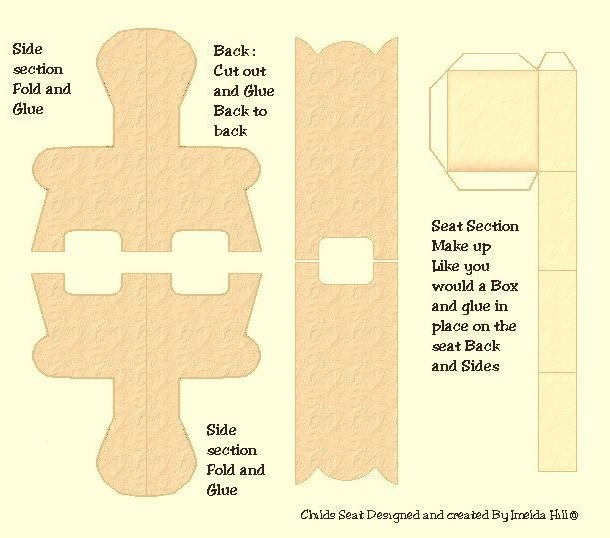 The PDF file is a regular chair and a rocking chair.
[ stools ]
[ sofas ]